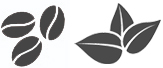 Watermelon Lemonade Bubble Tea Kit
At Sweetea's, we are known for Bubble Tea and now sell Bubble Tea Kits online! Kids and adults alike, tend to love green tea and lemonade bubble tea, with fruit popping boba. We now offer two different flavors of bubble tea: Tropical Green Tea and Watermelon Lemonade, for you to make at home.
Each Bubble Tea kit includes (5) drink prep cups, a tub full of fruit flavored boba (varies), boba straws and a strainer/syrup depending on the kit chosen.
1 drink prep cup makes a large 32 ounce serving! 5 servings included. Make bubble tea at home and become a Tearista!

Free Wi-Fi.
Kids Trunk.
Family Games.
GATHER WITH US!